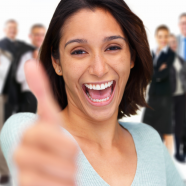 "J.P. Thompson is positively brilliant!"
"After nearly giving up on AdWords, I hired J.P. to manage my accounts.  I'm astounded by the improvement in my AdWords campaigns! In the first two weeks alone, I had almost a 400% increase in clicks with double the click through rate–best of all, he cut my costs in half!!  If you're looking for an AdWords master, I urge you to give him a try!"
– Award Winning & Best Selling Author of In Leah's Wake.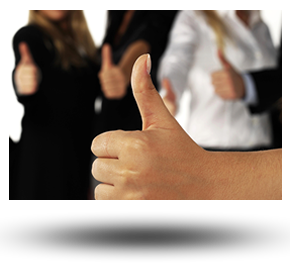 Online Book Advertising
What Clients are Saying
JP significantly increased views to my video and sales of my book through a thoughtful, structured, and continuously experimenting approach to our advertising campaign. Thanks JP!
I'll eat my hat if J.P. doesn't get your book on or near the first page of Amazon's search lists within a few months. He's that good.
J.P is the real deal! Beyond Believing was trending in multiple categories on Amazon within days of launching campaigns. He has excellent ideas to target audiences with specific word searches.  He is worth every penny of the investment! My best results were realized during our partnership.
I was a long-time TV and film writer but knew nothing about the world of publishing. After selling my first novel, I quickly discovered that publishers didn't know much about that world either, at least when it came to promoting books. A friend directed me to J.P. and it was like a godsend. Suddenly my book started appearing on Amazon lists, often on the first page. And it stayed there for months and months at a time. But I would urge any writer to go with J.P. not simply for the results. He works incredibly hard, is always noodling to improve sales, checks in regularly, and is a complete pleasure to deal with. When an interesting break fortuitously came my way – my main character was featured in a Google Doodle – J.P. dropped everything and stayed on top of the situation the entire day. When I complete my next book, I'm not sure who will publish it but I do know who will promote it – J.P.
After struggling to implement my own disastrous Google Ads campaign with my second novel, The In-Between Hour, I hired J.P. As promised, he managed to get the book onto various 'best of ' Amazon lists, and I was thrilled to see a bump in my Amazon rankings and sales. Also, J.P. was very accommodating when I had to scale back my budget. He's a joy to work with, and I can't recommend him enough.
I get paid by publishers to market books,  but I tried outsourcing PPC to TheAdWordsGuy, JP Thompson.  And I'm very glad I did.  I found JP to be professional, a great communicator, tireless in his experimentation, and quite frankly, a magician.   The campaign took some months to develop, as he said it would, but the impact was definitive.   What I quickly realized in working with JP, is that Adwords-for-books is a true niche.  To do it well, one needs lots of experience, lots of tools, daily monitoring, an intellectual thirst (and patience) for constant A/B testing and a love for the marketing puzzle.   JP has all of this, and his value for price is off the charts.   As a bonus, I learned many new sales concepts which were very transferable to the other parts of our marketing, and I found working with him to be really fun.  I heartily recommend his service.
Writing a great book isn't enough anymore. When my second novel, Perfect Timing, was published, I knew I had to up my marketing game. I put all my marketing money on one horse. Going with a professional Google Ads campaign, designed and implemented by AdWords guru JP Thompson, proved to be a winner. My second novel continues to rank high on Amazon search lists, and even boosts sales for my first book, Beautiful Disaster. His unique knowledge and highly specialized marketing skill set can be the key to putting your book on Amazon bestseller lists.
I can't say enough good things about JP Thompson's talent for matching key AdWords to books.  He worked his magic for my second novel, and I watched my Amazon numbers climb and climb–to the point my publisher called to say: "What's going on with you and Amazon . . . you're knocking it out of the park!"  JP told me the program would take time to develop, and it has.  Now that the campaign is several months underway, I'm more than pleased.  Added bonus: sales of my first novel have jumped dramatically.  So I'm pleased and impressed with JP's work.  I heartily recommend his services to any writer who wants to boost book sales.
I would say that JP Thompson is the Rain Man of the Internet, but he's not merely a brilliant technological genius; he's also charming, dedicated, and wonderfully easy to talk to.  While he takes the intricacies of Google Ads' algorithms to a high science, he also understands what authors need on a very practical level, and is generous about sharing how it all works.  JP helped my sales numbers climb, while making the entire process easy and painless, so I could concentrate on what I really need to do: write my next book.
My book sales tripled when I started with AdWords, with my campaigns managed from A to Z by the AdWords Guy. I do not have time to become an AdWords expert, so it was important to have a relationship based on trust. As I launch the third book in my Annie Ogden series, I wouldn't think about changing. In today's market, you'd be insane not to invest in AdWords, and the AdWords Guy makes sure I get the most bang for my buck.
I'm so busy with my writing career and social media business, I found myself struggling to really understand the nitty-gritty of how AdWords works. Eventually, I gave up and hired J.P. to manage my accounts. Not only did my click through rate triple, but my clicks did as well! I now recommend him to all my writer friends.
The best thing I have ever done in marketing my book series, Human Body Detectives, was to ask J.P. to help me out. His knowledge on AdWords expands to well over what I would have ever expected and not only have I learned a great deal, working with him has been simple, easy and profitable. His work ethic is solid – he knows exactly what needs to be done and makes it happen in a professional and swift manner. I highly recommend J.P. to assist you in all your book marketing efforts. You will be satisfied!
I've published several books but never tried a pay-per-click campaign until my latest novel, Helsinki Blood, was released in March. I researched my various PPC options, decided on Google, and learned everything I could about how to make the campaign a successful one. I put far more effort into educating myself than 90% of people would.
It wasn't enough. The results vs. costs didn't meet my expectations. I hired J.P. Thompson. He turned it all around, and quickly. My impressions and clicks multiplied into hundreds of thousands. My web site traffic more than doubled. He constantly monitors results to make them the best possible. His expertise made the campaign far exceed my expectations. I'll never run another PPC campaign without him to administrate it.
J.P. is a wizard at finding the best ways to stretch your budget when it comes to advertising campaigns on the internet. He knows what key words work and keeps detailed, easy to understand records of the progress of numerous campaigns – both search and display ads on the most popular websites. J.P. keeps me updated on ads that work and don't work – monitoring them closely and pausing them if not successful and finding solutions to remedy it. He's very detailed-oriented and thorough – highly recommended!
OK, I did the Arctic adventure, wrote the book and launched a promotional campaign. I quickly learned that due to the powerful and international presence of the internet, everything I knew about promotion had changed; it was a brand new paradigm and I was lost.  This is when I met J.P. Thompson and learned about his amazing abilities to make the internet work for you and not vice versa.
J.P. launched an advertising campaign for me online and the results were truly immediately seen.  In one day, more people around the world saw my book, "The Other Side of The Ice", than ten years worth of traditional promotion. Even better, J.P. is a great guy to work with; as he listens and makes sure his tailor-made campaigns are exactly what you need!
I highly recommend the services offered by this AdWords guy who has certainly got my work noticed. I find his service very professional, his rates reasonable, and the results speak for themselves. An indispensable aid to the person wishing to raise his or her profile and push their brand.
*Remember, although these authors have seen success with online book advertising. Results can vary significantly and there is no guarantee of result when doing online advertising.
Get Started