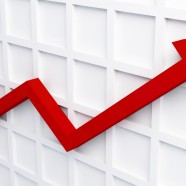 Thousands want to read your book, they just can't find it!

That's all about to change . . .
As a book discovery specialist, I help authors get their books found so they can sell more books and climb the charts faster.
Book Discovery Specialist
I have the proven method for getting you more Readers, More Fans, More Traffic, More Sales, and Greater Exposure!
Need help with how to sell your book? I can help you  with an online pay-per-click (PPC) book promotion strategy.
As you build your author platform you know online book promotion and getting exposure to your book is a challenging task.  This is where book discovery using online advertising can help you. Using pay-per-click (PPC) or pay-per-impression (PPM) ad campaigns, or a combination of both, is an important part of any book promotion strategy. People can click on your ad and learn more about your book, about you as an author, read your blog, or purchase your book.
I am dedicated to helping authors like yourself to setup custom online book advertising with PPC and PPM ad campaigns. My services include setup and ongoing management of online advertising accounts for authors looking to promote themselves as authors or to promote their books using PPC/PPM advertising with Google AdWords as part of their author platform strategy.
I have worked with award-winning and bestselling authors in many genres. I form a working relationship with each author to develop an online ad campaign strategy that best fits their goals and objectives within their budget.  I pride myself on providing the very best in client service. 100% of my clients are satisfied with my online ad campaign services.
There is no long-term commitment and no contract.  My services are are month to month.
I offer services that can meet even the most frugal online book promotion budget.  Whatever your budget, contact me.  I can share with you a multitude of ideas on how to market and sell your book online.
I give FREE consultations.  So, please give me a call or complete the inquiry form with any questions you have regarding my services.
I look forward to helping you build your author platform with online book advertising to promote your book, website, or blog.
Get My Book Discovered!