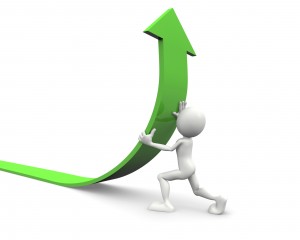 To optimize your online book advertising campaign and improve ad performance, you need to use sitelink extensions, review extensions, and the new callout extensions. Why you need to use them:
Google gives preference to ads that use ad extensions.
It is a great way to add additional information about your book to potential readers beyond the ads three lines of text.
Sitelink Extensions
Ad sitelink extensions are links that searchers can click on that take them to a specific page on a website.  See the image below.

Review Extension
An ad review extension is a way to incorporate a third party review in your ad. However, the third party review must be from a third party review site or website. No individual reviews, it must be from the site itself (e.g., Kirkus, NY Journal of Books, Foreward Reviews, etc.).  See the image below.

Callout Extensions
Ad callout extensions are a way to include additional information about your book. They are short; 50 characters including spaces. Typically two to three will show at any one time.  See the image below.

How to Set Up the Ad Extensions
On the main AdWords account page, "All Online Campaigns," click on the "Ad extensions" tab. Then the "View" drop down box (see image) in the second row, far left. There you can select the type of ad extension you want to add to your ad.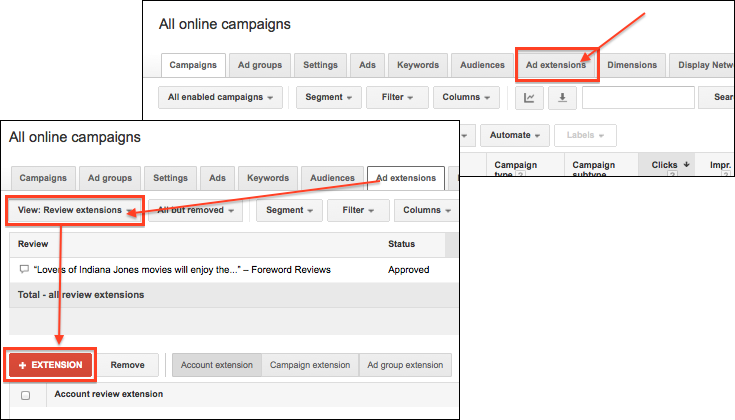 Summary
When doing online book advertising, use ad extensions to enhance and optimize your ads to improve their performance.